Statistical Reports Chart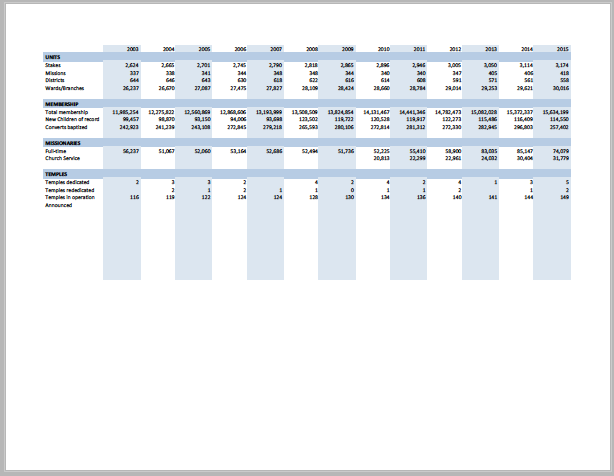 Each April General Conference, statistics for the previous year are announced.
I have prepared an PDF Chart and an Excel Spreadsheet giving these statistics since 2003 - last updated April 2020.
The following information is included in the statistical report.
UNITS
Stakes
Missions
Districts
Wards/Branches
MEMBERSHIP
Total membership
New Children of record
Converts baptized
MISSIONARIES
Full-time
Church Service
TEMPLES
Temples dedicated
Temples rededicated
Temples in operation
The comparison of statistics from year to year is interesting and can show trends. What do you think impacts the growth of the church?